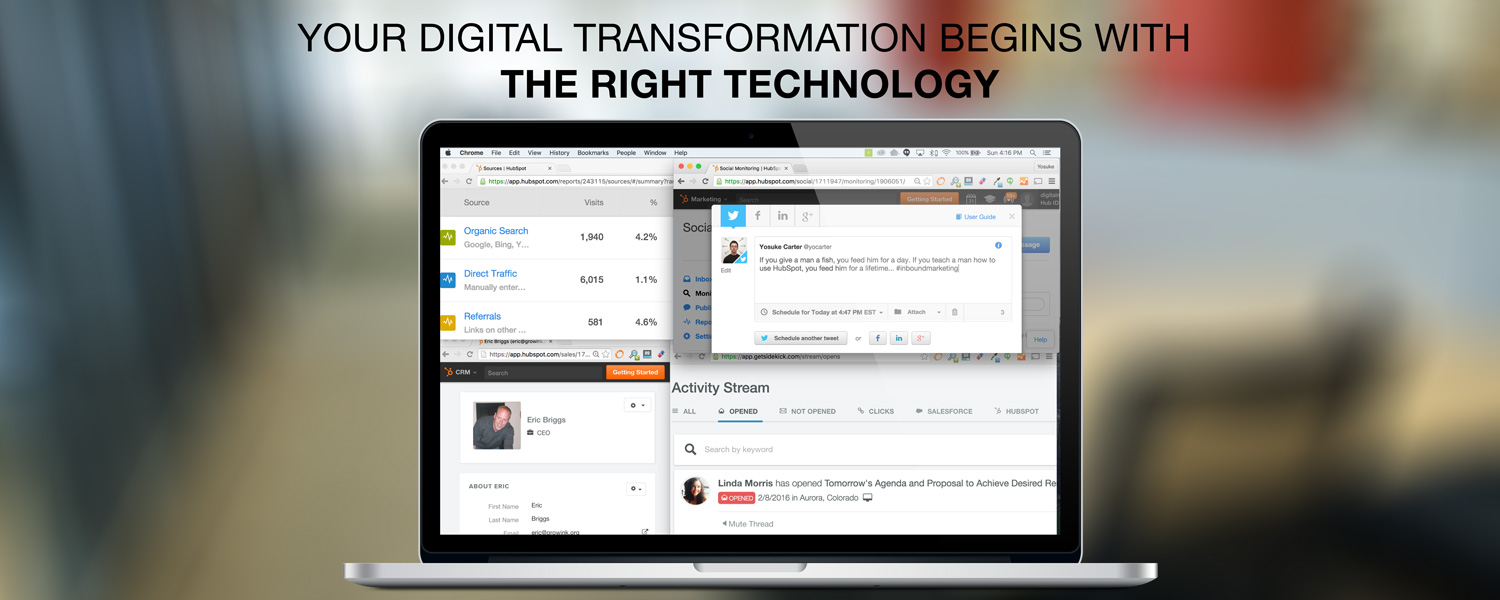 1
Know how your customers found you and which channel drives the highest quality leads
2
Use marketing automation to minimize data entry by your sales development reps and to keep your data clean
3
Save more time and become more efficient by having all your marketing tools in one place
4
Provide your sales team with the data and insights to set up more successful sales conversations that builds your pipeline
54% more leads are generated by inbound tactics than traditional paid marketing.
61% of B2B marketers say their biggest challenge in regards to lead generation is generating high-quality leads.
If you follow up with web leads within 5 minutes, you're 9 times more likely to convert them.
95% of buyers chose a solution provider that "Provided them with ample content to help navigate through each stage of the buying process.
Stay up to date with the latest digital marketing and sales enablement trends